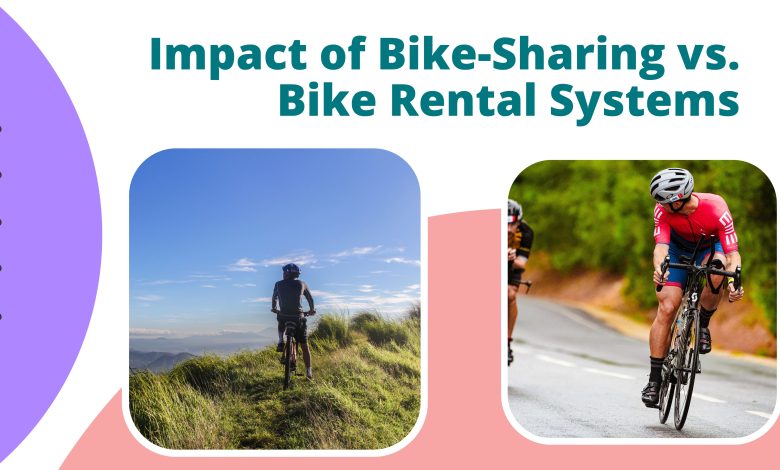 Bike-sharing systems are becoming increasingly popular around the globe. They offer convenient transportation options for commuters who want to travel short distances without paying a hefty fee. However, some cities have introduced bike rental services instead of it. This article aims to compare the two bike-sharing system types, bike-sharing, and bike rental, to determine their impact on tourism in Zadar.
Bike-Share Systems
Benefits of Using Bike-Sharing
1. Environmental Benefit
Bike-sharing systems are gaining popularity worldwide, with more systems being built and installed every year. Bike-sharing systems are said to be environmentally friendly. They have the potential to reduce traffic, air pollution, and carbon emission.
2. Fitness
Biking is known to be an excellent exercise. Studies have shown that cycling offers tremendous benefits for the body and the mind. It helps stave off the effects of depression and anxiety and increases overall fitness levels. By cycling, communities promote positive health benefits and increased physical activity in their citizens.
3. Convenient To Use
Bike-sharing systems allow citizens to choose from a selection of bikes like City bikes, Trekking bikes or Mountain bikes. You can lock them securely at any of several stations, and easily find and unlock them later. It contrasts with the traditional problem of having to keep track of multiple locks and pass them around to use when needed.
4. Acknowledgment of Cycling
Bicycle sharing systems are reportedly more effective at getting other drivers to acknowledge cyclists. The more bicycles you have, the more you are likely to be acknowledged by drivers. It is said that a bike-sharing system can be more effective at getting drivers to respect their two-wheeler counterparts. 
Drawbacks of Using Bike-Sharing
1. Helmets
Bicycle helmets are a major issue that the bike-sharing community must address. Bicycle helmets are well-known for avoiding injury and must be worn by all bicycle riders. People who do not own a bicycle may be asked to purchase a helmet, but there is no clear method of providing helmets. Most bike-share programs avoid the issue by requiring all cyclists to wear helmets, but many do not. Several bike-share programs have discovered that helmet use for shared bicycles is around 20%, implying that many riders are not protected in the event of a crash.
2. Docking Stations
Bike share programs are often congested during peak traffic hours, so that bicycles may be unavailable for use. In contrast, bike-sharing stations may become overcrowded during unusual hours, making it hard to store more bikes.
3. First-time Cyclists
Bike share programs make bicycling accessible to everyone, regardless of the cycling experience. Some people will have past knowledge of cruising in the town, while others may be experiencing it for the first time. People who have initially tried to ride bikes on side roads and in parks may be unfamiliar with the finer points of cycling in the city. These people endanger themselves and many on the road. Besides that, visitors and those unfamiliar with the city's layout will face maneuvering difficulties.
The Impact of Bike-Sharing in Zadar
Zadar is a coastal town located in Croatia. According to the local government, the number of residents is growing rapidly due to tourism development. As a result, traffic congestion has increased significantly.
Bike-sharing is a new way to reduce traffic congestion. With bike-sharing programs, riders can travel longer distances without using their cars. Below, we have identified the impacts of bike-sharing in Zadar. 
Reduce Traffic Congestion
Promote Active Lifestyles
Help With Environmental Protection
Bike Rentals
Benefits of Using Bike Rentals
1. Bikes Are Environment Friendly
Bike rental services are beneficial to the environment. Bikes do not emit emissions; tourists visiting a new city will not contribute any pollution that their cars may have brought. If they have cars, they will drive around for the duration of their journey, causing additional traffic and pollution. The bike rental system allows you to explore the city on two wheels, which is an exciting, less expensive, and more convenient way to travel.
2. Convenient And Easy Way of Commuting
Traveling and exploring a new city is easier and more convenient than renting a bike. When there is heavy traffic or no public transportation, you can easily take the subway on your bike because bikes are compact and easy to travel. They also take up much less road space than a train, car, or bus. Bikes eradicate road congestion; you can ride a bike anywhere in the city.
3. Better Developed Cycling Experience
When a large number of people start riding their bikes to work, there is a chance that biking rules and road routes will improve. As bicyclists grow, they will have a stronger voice in traffic laws. People who have never ridden a bike in a city can now start riding for short distances on their bikes. When more cyclists are on the road, stronger laws protect them, separate bicycle lanes, better road conditions, and tougher punishments for jeopardizing cyclists.
Healthier Population
People who lead sedentary lives will benefit from bike rentals. It has given people more options for hopping. People are automatically forced to exercise, resulting in a healthier society.
Drawbacks of Using Bike Rentals
1. Not Having The Right To Customize The Bike
While many riders enjoy the ride, others love getting their hands dirty and continuing to work on the bike themselves. It cannot be accomplished with a rented bike. You cannot modify the vehicle or the engine on your own. An operated bicycle will not provide the same level of satisfaction for these petrolheads as having owned your own.
2. No Connection As A Cyclist
When you rent a bike, you also have less of an emotional attachment to it. You don't feel quite the same feeling of ownership and attachment. It is fine for people who want fun and aren't going to look for a hobby or something to be proud of. Still, for others, it may interfere with the enjoyment of riding a motorcycle.
3. Difficult To Find Your Preferred Bike
At last, rental options are far from exhaustive, and there is no assurance that your hirer will have the exact bike you require. If you have your mind about a specific bike, users may have to pay the extra money to buy it. However, for those looking to try something new or explore the market, the rental offers many opportunities just waiting to be discovered.
The Impact of Bike Rental Systems in Zadar
Bicycle service in Zadar is becoming increasingly popular. Rentals provide a convenient way for tourists to get around town without lugging their luggage around. Some businesses even offer free rides to customers. Is renting a bicycle a good idea? Let us take a look at some of its impacts on Zadar:
Increase the City's Attractiveness
Which One Should You Choose?
Finally, it is time to choose one of the two options. These options have their pros and cons, and under different circumstances, they may be the best for you. None is better than the other, depending on your needs. 
Now, the choice is yours. Are you looking for a cheap and convenient way to get around Zadar? Then, check out the rental options. But, If you are looking for a way to explore the city and get to know it better? Then, check out the bike-sharing options.
Takeaway
Tourism experts believe that bike-sharing and Bike Rental systems impact tourism development in Zadar. The benefits and drawbacks of both systems need to be weighed before choosing a bike-sharing or Bike Rental system. It is important to understand both the pros and cons of each option before deciding. The choice is yours. I hope this article will help you make a better decision when choosing a mode of transport in Zadar. Have a great day!